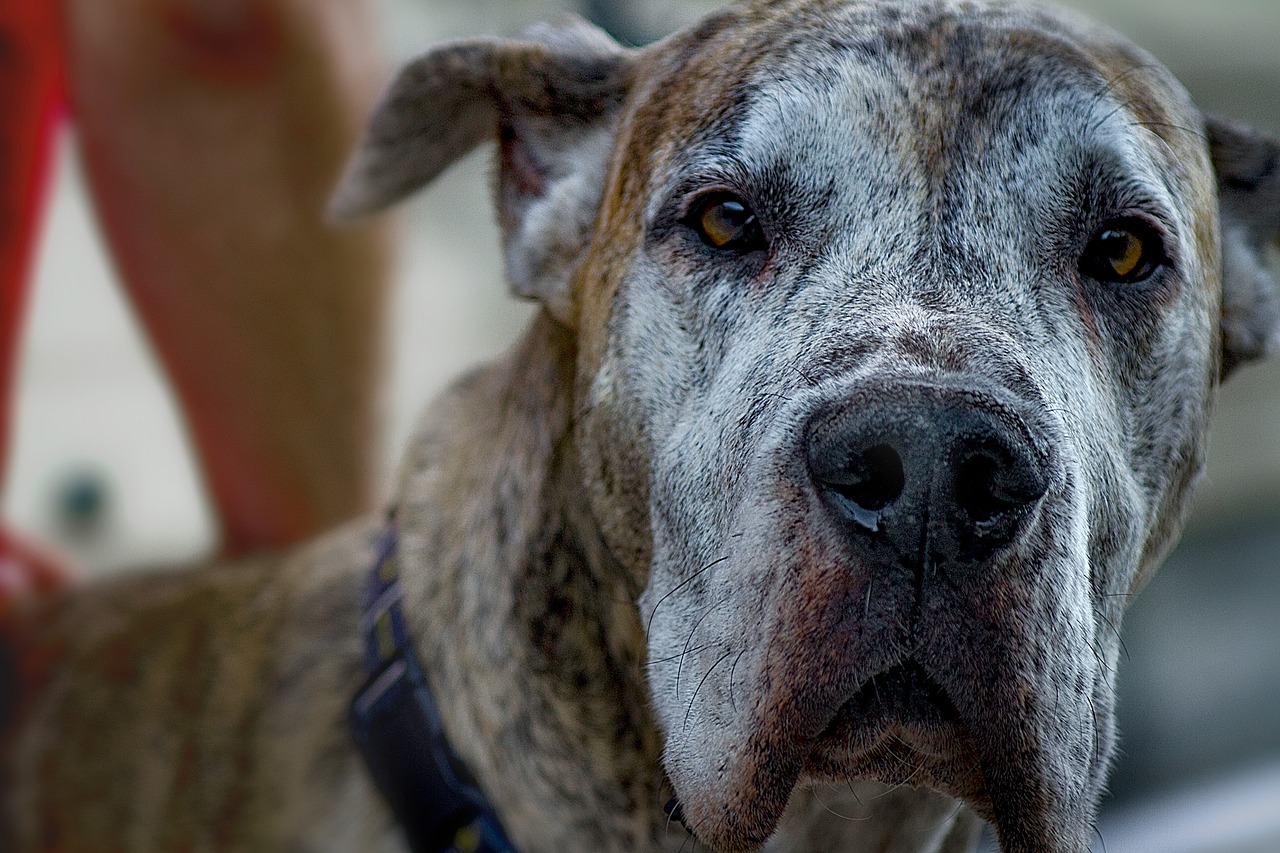 You look at your dog and you reminisce on the times you've spent with him since he was a puppy. All the fun activities you've had, the training, the times that he made your shoe a chew toy, or the time he ruined the carpet. Then you realize your dog has been with you for a long time, and you think he's already a senior dog but you're not sure.
Here are a signs that will tell you if your dog is a senior.
Gray Hair
You'll notice that your dog has grown white or gray hairs. These are more noticeable in the snout area and on their chin.
Decrease in appetite
Your dog will eat less as he grows into senior-hood. It's normal, but check with your vet to make sure that the decrease in appetite is not caused by other health conditions.
Laziness
Your dog is likely to become lazy or doesn't want to move around and declines your offer to go for a walk. It's possible that it's just one of those days when his joints and bones are a bit painful. You can check with your vet to make sure that this isn't an effect of other medical conditions.
Also, check with your vet for any vitamins or remedy you can give your dog to help sooth his aching joint and bones.
Weight issues
A senior dog is less active compared to younger ones, thus the weight gain. Or sometimes they eat less, that's why they lose weight. Either way, you have to make sure that he is within normal weight.
If a senior dog becomes over weight he is more likely to acquire joint and bones concerns. If he is underweight he'll be lethargic and his body will be a lot weaker.
Teeth loss
As your dog grows it is important to regularly clean is teeth and keep tartar from building up. You can give him dental treats instead of regular treats. If his teeth is not rid of tartar build up, he could lose his teeth or worst acquire dental issues.
If there is tartar build up that cannot be removed by regular home cleaning, you will have to take your dog to the vet.
Just like growing old, there are a lot of things that you can't avoid. But there are also a lot of things you can control. Here are a few things that can help your dog age smoothly and with less discomfort as possible.
Keep an eye on his weight
Feed your dog the right amount and the right feeding frequency. An overweight dog is more likely to acquire joint and bones issues, as well as other health conditions like diabetes and heart disease.
Make sure he gets enough exercise everyday
Take your dog for daily walks and exercise. He'll need it as he grows. This will help his joints move better and will help keep him in good shape. Exercise doesn't just help your dog strengthen his muscles and joints, it also helps him lose extra calories.
Have a regular veterinarian appointments
Just like humans, your dog needs to be checked by his vet regularly. This is to help spot and stop any medical conditions that's developing. Also this will help you keep your dog in good shape.
Is your dog a senior?
Yes, It's okay. Just take it easy on him and be gentle.
No, good for you. You'll have a lot more time to prepare him for senior years.